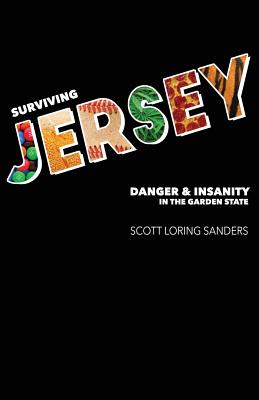 Surviving Jersey
Danger & Insanity in the Garden State
Paperback

* Individual store prices may vary.
Description
Finalist for Best Book of 2017 by CLMP's Firecracker Award

Just your average New Jersey childhood? Not exactly.

A circus tiger attack, a schoolmate's abduction, heartbreaking addicts, and a few close encounters with the seedier sides of humanity. Scott Loring Sanders' suburban adolescence overflowed with perils: bone-crushing water slides, hitchhiking serial killers, a chilling collision in a '71 Impala.

From his tough, complex father to Sanders' own reckoning of fatherhood and alcohol after leaving the Garden State, Surviving Jersey is a tour-de-force exploration of the risks that shape America's youth.

Praise for SURVIVING JERSEY:

"Scott Loring Sanders' Surviving Jersey brings...perilous locations vividly to life in an absorbing amalgam of ravenous tigers, crazy coincidences, memorable characters, and human folly. A good read for anyone from New Jersey, or anyone seeking a few compelling reasons to steer clear." --Dinty W. Moore, author of Between Panic & Desire

"Exuberant, gritty, and laugh-out-loud funny." --Matthew Vollmer, author of Permanent Exhibit

"We realize by the time we close this wonderful book that we have been reading not only about fear and human mistakes and how to survive despite them...but also about the richness of life, its connections and joys --the very things that help us hold onto hope for the future." --Arts Fuse

"Sanders' brutal honesty is a hallmark and strength of Surviving Jersey. The book also gives the reader hope: If Sanders can survive and thrive despite the difficulties he encountered...then we all can." --The Roanoke Times

"Surviving Jersey takes one of the most fundamental human endeavors, to survive the hazards of our world, and applies it to hardy characters, risky decisions, and life-altering events. Its magic goes beyond asking Where are we going? and reminds us to also wonder: How did we make it to here? " --Sweet: A Literary Confection
Down & Out Books, 9781948235723, 226pp.
Publication Date: November 26, 2018