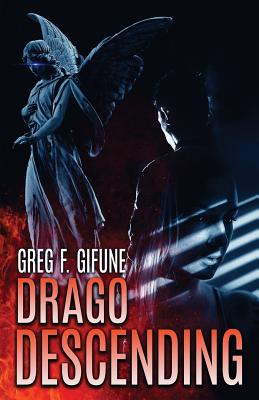 Drago Descending
Paperback

* Individual store prices may vary.
Description
Private Investigator David Drago is a former policeman and Gulf War veteran struggling with his combat experiences, his time spent in the psychological ward of a veterans' hospital, and the darkness of his past. When he is approached by a mysterious client who hires him to locate his missing fianc e, Jesse Greenlaw, Drago hesitantly takes the case. The problem, Jesse is also Drago's former girlfriend, the love of his life and still an intricate part of the darkness haunting him. Drago's investigation leads him into a labyrinth of violence, sexual intrigue, black witchcraft and hardcore Satanism. The deeper he digs, the deeper he descends into a dark netherworld haunted by visions of demons and angels alike that blurs the lines between reality and nightmare. Originally published in 2002 to strong reviews, Drago Descending, Gifune's noir-occult thriller (and his first published novella), essentially launched the career of a then unknown but promising author who has gone on to become considered by many to be one of the best writers of crime and horror fiction of his generation. Out of print for several years, this vintage Gifune work returns for the first time in this new Author's Preferred Edition from Down & Out Books, and features an all new introduction from Greg F. Gifune. Praise for DRAGO DESCENDING: "Drago Descending is the rarest breed of narrative-a story unaware of genre. Gifune's exploration of madness, spiritual warfare, pornography, and the paradoxical beauty and devastation of human relationships is a perfect marriage of form and subject. A first-rate thriller " -Cemetery Dance Magazine "A perfect balance of hardboiled noir and occult horror, Greg F. Gifune's Drago Descending is a real page-turner, genuinely frightening and emotionally devastating. This is a genre-bending tale of lost love and madness you won't soon forget." -Sandy DeLuca, author of Descent "I don't care who you conjure-Marlowe, Spade, Hammer, Milodragovitch-Drago Descending is pure neo-noir joy, a quick throw-down on the sullied, mean streets. Supernatural Horror? Hardboiled Crime? Or a memoir from a guy sitting on the ward watching lizards crawl the walls? You decide." -The Crawford List Reviews "Greg F. Gifune is one of this generation's most talented authors. His unique blend of real life with surrealistic horror borders on genius. Drago Descending is a novella that is impossible to put down and will keep you guessing until the last page is turned. Highly recommended." -S. Joan Popek, author of Sound the Ram's Horn
Down & Out Books, 9781948235792, 218pp.
Publication Date: April 22, 2019