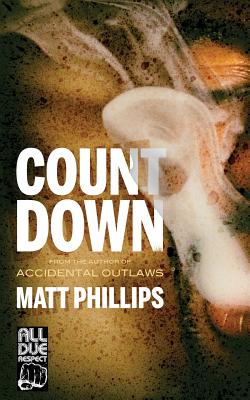 Countdown
Paperback

* Individual store prices may vary.
Description
Welcome to California. Weed is legal. Grow it. Sell it. Smoke it. Eat it. But the money you make off it--there's the rub. Bank it, and the Feds will ask questions. Keep it around, and you'll get robbed. LaDon and Jessie--two hustlers who make selling primo weed a regular gig--hire a private security detail to move and hold their money. Ex-soldiers Glanson and Echo target the cash--they start a ripoff business.

It's the wild, wild west. Except this time, everybody's high.

With their guns and guts, Glanson and Echo don't expect much trouble from a mean son-of-a-gun like LaDon Charles. But that's exactly what they get. In this industry, no matter how much money there is for the taking--and no matter who gets it--there's always somebody counting backwards...to zero.

From acclaimed pulp writer Matt Phillips, Countdown is a head-spinning hit of Southern California's lucrative and not-quite-regulated marijuana industry.

Praise for COUNTDOWN:

"A slab of rare pulp, served nice and bloody. Countdown reads like an homage to Elmore Leonard from one of the hottest new voices on the crime fiction scene." --Anthony Neil Smith, author of Yellow Medicine and All the Young Warriors

Praise for the Books by Matt Phillips

"Matt Phillips speaks fluently the language of the dispossessed... His whiskey-soaked prose can at times be as slick as a man slinging snake-oil, and other times as brutal as a baseball bat to the head." --Eryk Pruitt, author of Hashtag and Dirtbags

"Phillips' writing is so multi-layered and deep... An author to watch out for." --Regular Guy Reading Noir
All Due Respect, 9781948235846, 244pp.
Publication Date: April 26, 2019