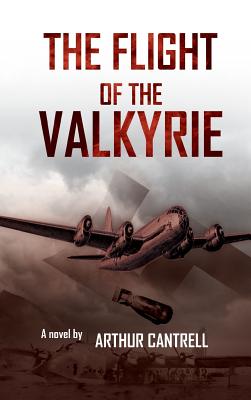 The Flight of the Valkyrie (Hardcover)
Pageturner, Press and Media, 9781948304337, 292pp.
Publication Date: January 31, 2018
* Individual store prices may vary.
Description
Based on the real events at the end of World War II this thrilling military novel has increased relevance in today's climate of terrorism. Flight of the Valkyrie centers on an attempt by Heinrich Himmler, member of the doomed Nazi hierarchy to infiltrate the Manhattan Project and capture the newly developed atomic bomb intending to use it as leverage to mitigate Germany's surrender terms. Receiving classified intelligence of the project's progress from a mole within the Russian spy network a top-secret team of German commandos lands on the coast of Maine and launches a ruthless campaign of blackmail and forgery.

The gripping story is inspired by real-life intrigues of Heinrich Himmler, head of the SS, who instigates a special underground organization in a desperate attempt at self-preservation at the time of Germany's surrender in 1945. All the hallmarks of a great espionage thriller are here, enhanced by the cast of endlessly complex characters, the fresh and distinctive voice of this first-time novelist, and the note of authenticity of the best historical fiction.