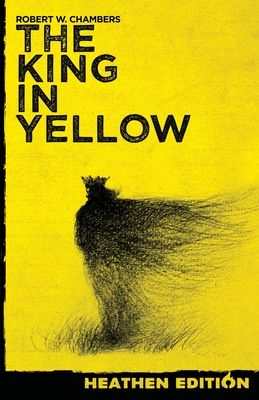 The King in Yellow (Heathen Edition)
Paperback

* Individual store prices may vary.
Description
Robert William Chambers (1865-1933) was an American illustrator and writer, best known for The King in Yellow, his influential and odd collection of ten macabre and French short stories first published in 1895. The title refers to a fictional play featured in four of the stories, and to a mysterious and malevolent supernatural entity within that play who may very well exist outside of it. It is whispered that the play leaves only insanity and sorrow in its wake; it tempts those who read it, bringing upon them hallucinations and madness . . .
Influencing the works of H.P. Lovecraft, Raymond Chandler, George R.R. Martin, Neil Gaiman, and Nic Pizzolato (creator and writer of HBO's True Detective), and described by critics as a classic in the field of the supernatural, The King in Yellow - with its dashes of fantasy, mystery, mythology, romance, and science fiction - is a staple of the early gothic and Victorian horror genres.
Heathen Editions, 9781948316019, 262pp.
Publication Date: December 15, 2017