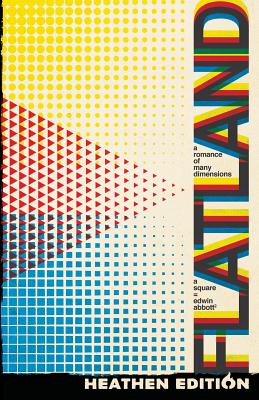 Flatland
A Romance of Many Dimensions (Heathen Edition)
Paperback

* Individual store prices may vary.
Other Editions of This Title:
Paperback (7/19/2020)
Paperback (7/18/2020)
Paperback (4/8/2017)
Paperback (7/22/2020)
Paperback (11/30/2019)
Paperback (5/29/2017)
Paperback (6/28/2020)
Paperback (9/21/2017)
Paperback (1/3/2020)
Paperback (7/28/2018)
Paperback (8/5/2020)
Paperback (2/17/2014)
Paperback (11/4/2011)
Description
Edwin Abbott Abbott (1838-1926) was an English clergyman, schoolmaster, Shakespearean scholar, and theologian best known as the author of the 1884 satirical novella Flatland: A Romance of Many Dimensions. Written pseudonymously as "A Square," the book used the fictional two-dimensional world of Flatland to parody the puritanical hierarchy and rigid stratification of Victorian culture, especially the low status of women.
An underground favorite since its publication, inspiring many novel sequels and films, the story's most enduring contribution is its examination of dimensions, which introduced aspects of relativity and hyperspace years before Einstein published his famous theories. An illuminating mathematical treatise, Flatland has experienced a revival in popularity, especially among sci-fi and cyberpunk fans, due to its sharp social satire and challenge to our most basic perceptions of everyday reality "that seems to have been written for today."
Heathen Editions, 9781948316040, 150pp.
Publication Date: March 25, 2019