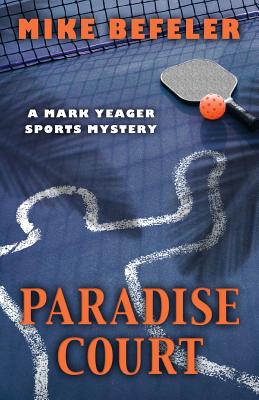 Paradise Court (Paperback)
Encircle Publications, LLC, 9781948338561, 232pp.
Publication Date: April 1, 2019
* Individual store prices may vary.
Description
On a Maui vacation with his beautiful wife Sophie, retired entrepreneur Mark Yeager makes a gruesome and unwanted discovery. While eyeing the lush landscape of a dream property, he spots a dead body nestled between a dirt mound and the wall of a pickleball court.
In short order, Mark is considered one of the prime suspects. Detective Puna Pa'a and his sidekick, Akahi Mendoza, always think that the person who discovers a body is guilty until proven innocent, and this is no exception.
Ever the sleuth, Mark joins a pickleball game with three players, Ted Franklin, Lefty Kalama and Keone Ahuna, hoping to solve the pickleball court murder so he can clear his name. But things don't go quite as planned. He is set up on a drug bust, his wife is kidnapped, and he gets crosswise with a local crime boss named Oana.
Mark isn't sure which way is up. Clearing yourself of murder charges and rescuing your kidnapped wife are big enough problems, but he has to do so while staying clear of both Detective Puna Pa'a and the mobster Oana. To make matters worse, he is implicated in a second murder. Trouble follows trouble, as they say.
In this taut thriller, discover how Mark regains paradise using no small measures of ingenuity, street smarts, and deception. Sometimes finding the truth requires telling a lie.