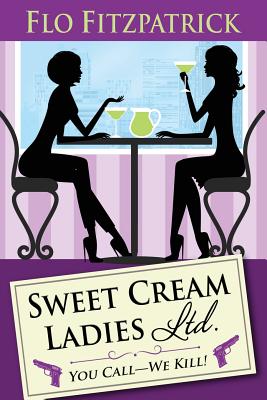 Sweet Cream Ladies, Ltd. (Paperback)
Encircle Publications, LLC, 9781948338592, 246pp.
Publication Date: May 15, 2019
* Individual store prices may vary.
Description
"Think 'Smash' meets 'Murder She Wrote' and you'll enjoy this quirky murder mystery."
--Sandy Blair author of Castle Blackstone series
Who says men should have all the fun? During a mimosa-fueled brunch at a Manhattan pub, a slightly tipsy Binnie Harrison and her best friend Bootsie Kittredge joke about starting a contract-killing business. Divorced, unemployed, and running low on funds, they fantasize about becoming hit women, with their ideal targets being ex-husbands, sleazy professional rivals, and other generally rotten people.
Just two days later, after drowning her sorrows in margaritas at a local restaurant with Bootsie and some of their theater friends, an inebriated Binnie announces for all to hear, "Bootsie and I are starting a hitman business, only in our case it's hit women," Bootsie wonders if the sanity train has truly left the station. And the stunned audience of mostly women isn't sure whether to laugh or pull out their checkbooks and hire them on the spot.
When the intended victims on the ladies' list are actually murdered, Bootsie and Binnie suddenly find themselves dealing with skeptical detectives, mob bosses, fake psychics, and a magician who seems to know their every move--all while auditioning for Broadway shows, of course. Binnie and Bootsie claim it was all a joke and that they had nothing to do with the killings, but realize it's up to them to prove they are innocent. The question is... are they?