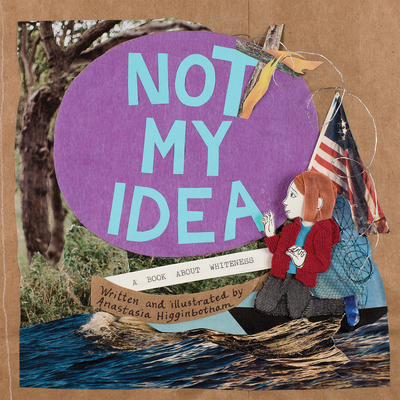 Not My Idea (Hardcover)
A Book about Whiteness (Ordinary Terrible Things)
Dottir Press, 9781948340007, 64pp.
Publication Date: September 4, 2018
* Individual store prices may vary.
Description
Not My Idea, the latest in the critically-acclaimed Ordinary Terrible Things series, is a book about whiteness. A white child sees TV news coverage of a white police officer shooting a brown person whose hands were up. Upset, he asks his mother why; she deflects, assuring him that he is safe. Later, they visit an aunt and uncle, where the TV, always on, shows a rally in response to the police shooting. The child glimpses a moving press conference with the victim's family while his aunt claims she simply "can't watch the news." The book's narrator accompanies the child as he faces history and himself. The activities section urges kids to grow justice ("like a bean sprout in a milk carton") inside of themselves, seek out and listen to the truth about racism and white supremacy, and prepare to be changed, heartbroken, and liberated by this experience. Part history lesson, part compassionate primer to assist children (and parents) past defensiveness, Not My Idea is a tangible tool for necessary conversations.
About the Author
People of color are eager for white people to deal with their racial ignorance. White people are desperate for an affirmative role in racial justice. This book helps with conversations the nation is, just now, finally ready to have.