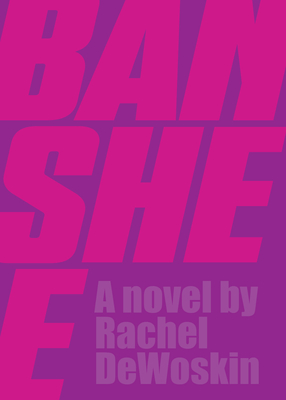 Banshee (Hardcover)
Dottir Press, 9781948340106, 296pp.
Publication Date: June 4, 2019
Other Editions of This Title:
Paperback (6/4/2019)
Compact Disc (6/11/2019)
Compact Disc (6/11/2019)
MP3 CD (6/11/2019)
* Individual store prices may vary.
Description
Samantha Baxter has a full, sane life--creative job, lovely family, and all the trappings of middle-age happiness. But when she gets a diagnosis that terrifies her, a lifetime of polite pleasing and putting others first ignites in her a surprising, pure rage. Maybe Sam will survive the surgery, and maybe not, but either way, she'll spend the next three weeks burning her life down: sleeping with a student her daughter's age, speaking every truth she's ever swallowed, and refusing to apologize for her wildest, most essential self.
About the Author
Rachel DeWoskin is the author of six books: Blind, Big Girl Small, Foreign Babes in Beijing, Repeat After Me, Someday We Will Fly, and Banshee, which is forthcoming from Dottir Press in June 2019. Her essays and articles have appeared in The New Yorker, Vanity Fair, The Sunday Times Magazine of London, Teachers and Writers, and numerous anthologies. She spent her twenties in China as the unlikely star of a nighttime soap opera, which became the basis for her memoir. DeWoskin is on the core fiction faculty at the University of Chicago, and is an affiliated faculty member of the Centers for East Asian Studies and Jewish Studies.