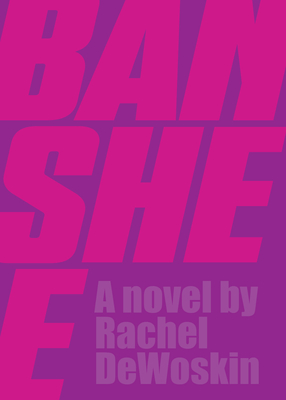 Banshee (Hardcover)
Dottir Press, 9781948340106, 296pp.
Publication Date: June 4, 2019
* Individual store prices may vary.
Description
Many of us would say that a medical crisis like cancer does not give a person license to be a jackass. But we are not Samantha Baxter--wife, mother, respected poetry professor--who realizes how dissatisfied she is with her life when she comes face-to-face with her mortality. In a novel that is part academic send-up, part mid-life crisis impulse fantasy, we follow Sam in the three weeks between diagnosis and surgery as she spectacularly blows up her life. She does what she's watched her male counterparts get away with: has an affair with a student her daughter's age, rants at board meetings, and speaks truth to her poetry students about their terrible work. Of course, there are consequences, but it's a hilarious and emotional ride that ultimately asks of the reader: if you were faced with death, how would you live your life?
"Sexy and sad, dark and funny, ruthless and kind, this is Rachel DeWoskin's ferociously feminist masterpiece. Every page of it glitters with rage and with love...It radiates with truth." --CHERYL STRAYED, NYT-bestselling author of Wild, Tiny Beautiful Things, Brave Enough, and Torch
"Banshee is the kind of book every woman I know wishes she'd written. Fierce, necessary, honest, a burn-it-all-down scorched earth policy to the toxic masculinity of this Age of Terror." --Emily Rapp-Black, author of Poster Child and The Still Point of the Turning World
"Raucous, white-hot, and page-turning brilliance...A singular and vital reading experience." --Gina Frangello, author of A Life in Men
About the Author
Rachel DeWoskin is the author of six books: Blind, Big Girl Small, Foreign Babes in Beijing, Repeat After Me, Someday We Will Fly, and Banshee, which is forthcoming from Dottir Press in June 2019. Her essays and articles have appeared in The New Yorker, Vanity Fair, The Sunday Times Magazine of London, Teachers and Writers, and numerous anthologies. She spent her twenties in China as the unlikely star of a nighttime soap opera, which became the basis for her memoir. DeWoskin is on the core fiction faculty at the University of Chicago, and is an affiliated faculty member of the Centers for East Asian Studies and Jewish Studies.