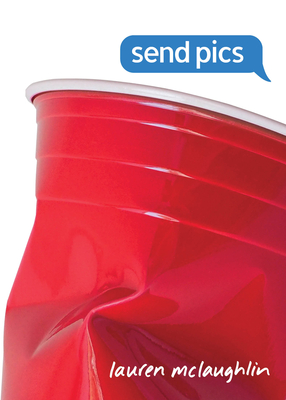 Send Pics
Paperback

* Individual store prices may vary.
Other Editions of This Title:
Digital Audiobook (7/27/2020)
Hardcover (4/21/2020)
Description
A gritty read for a woke generation. --KIRKUS
McLaughin's] best book yet. --BOING BOING
At Jonesville High, casual misogyny runs rampant, slut-shaming is a given, and school athletes are glorified above all else. Best friends Suze, Nikki, Ani, and Lydia swear they'll always have each other's backs against predatory guys--so when Suze suddenly starts dating wrestling star and toxic douchebag Tarkin Shaw, it's a big betrayal.
Turns out, it's not a relationship--it's blackmail. At first, Suze feels like she has no choice but to go along with it, but when Tarkin starts demanding more, she enlists the help of intelligent misfits DeShawn and Marcus to beat Tarkin at his own game. As Marcus points out, what could possibly go wrong?
The answer: everything. And by the time the teens realize they're fighting against forces much bigger than the Tarkin Shaws of the world, losing isn't an option.
Dottir Press, 9781948340267, 392pp.
Publication Date: April 21, 2020
About the Author
Lauren McLaughlin is the author of five novels, Cycler, (Re)Cycler, Scored, The Free, and the forthcoming Send Pics from Dottir Press. She has also written the children's picture books Wonderful You and Mitzi Tulane, Preschool Detective. Prior to her fiction career, she spent ten years as a screenwriter and movie producer. Her screenplay credits include Prisoner of Love, starring Naomi Campbell, Specimen, starring Mark Paul Gosselaar, and Hypercube. She also produced American Psycho, Buffalo 66, and several other feature films.
1. In your opinion, what beliefs about girls and boys informed and enabled Tarkin's

predatory behavior? Where do you think he began to pick up such beliefs?
2. Suze is sex positive and body positive. Given that, why do the nude photos affect her so much?
3. Do you agree with the course of action that Suze and her friends took to fight back

against Tarkin? Why or why not?
4. How do you think the story might have been different had technology not been so

heavily involved?
5. Is this a feminist story? If so, why? If not, why? Related: What is your definition of

feminism?
6. How are parents and other adults portrayed in Send Pics?
7. In a story centered around such highly gendered issues like sexual coercion and slutshaming, what do you think was the importance of DeShawn and Marcus's characters? What do you think boys can take away from their characters?