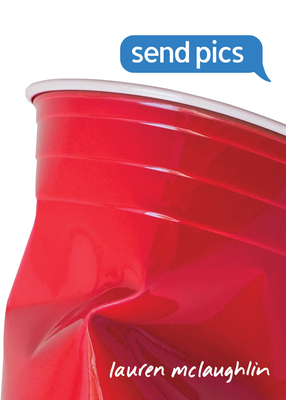 Send Pics (Hardcover)
Dottir Press, 9781948340281, 200pp.
Publication Date: April 21, 2020
Other Editions of This Title:
Paperback (4/21/2020)
* Individual store prices may vary.
Description
At first glance, the sleepy suburb of Jonesville, Massachusetts doesn't seem to have much going on. The teens at Jonesville High are itching for more, ready to escape the confines of suburbia and the clich of classroom cliques⁠...but there's more to the story behind closed doors. Town darling and star athlete Tarkin Shaw reveals himself to be a predator who has used his privilege to prey upon girls for years⁠, with no consequences. After a shocking assault, a group of shaken but stubborn friends are ready for revenge--but things don't quite go as planned⁠. Instead, they're forced to step up and confront the injustice of a world that paints girls as victims who get what they deserve.
About the Author
Lauren McLaughlin is the author of five novels, Cycler, (Re)Cycler, Scored, The Free, and the forthcoming Send Pics from Dottir Press. She has also written the children's picture books Wonderful You and Mitzi Tulane, Preschool Detective. Prior to her fiction career, she spent ten years as a screenwriter and movie producer. Her screenplay credits include Prisoner of Love, starring Naomi Campbell, Specimen, starring Mark Paul Gosselaar, and Hypercube. She also produced American Psycho, Buffalo 66, and several other feature films.