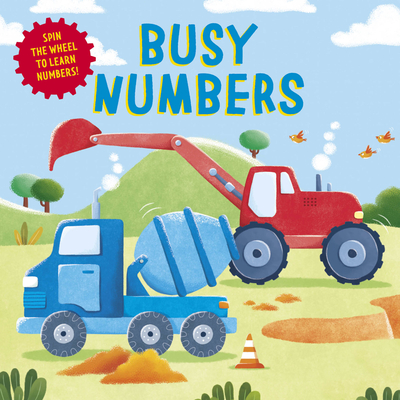 Busy Numbers (Hardcover)
Spin the Wheel to Learn Numbers! (Clever Wheels)
Clever Publishing, 9781948418720, 8pp.
Publication Date: January 28, 2020
* Individual store prices may vary.
Description
Kids love construction sites and they will also love learning their numbers by counting the diggers, bulldozers, and mixers on each spread of this fun and educational book. Each spread features construction vehicles and workers, and the simple text instructs kids to count different items. Then, they spin the wheel on the side of the book until the correct number shows up! This special format is perfect for keeping little hands and curious minds active.
The colorful board pages are bright, busy, and playful, which are all perfect ways to keep toddlers engaged.
This book's sturdy construction can handle the rough-and-tumble life of a toddler!
Other books in this series include Busy Shapes, Busy Christmas, Busy Baby Animals, and Busy Colors. Collect them all!
About the Author
Marta Costa studied Graphic Design at university and worked as a designer for 17 years until she decided to follow her passion! So she completed a degree in illustration and had her first commission in 2008! She has worked for publishers in Spain, the UK, Germany, Korea, and the US.
Clever Publishing was founded in 2010 with the purpose of changing children's lives for the better. We create a world full of fascinating experiences for families through our books, games, sets, and series. Focusing on Pre-school and Edutainment, we've developed a wide range of innovative formats with modern teaching techniques. Kids love to read, touch, and play while learning, so our program includes products for all ages, including box sets; board books; puzzle books; learning flash cards; interactive coloring, activity, and word play formats; and boards games for the entire family. Our dream team - more than 100 employees worldwide - have a comprehensive understanding and knowledge of children's books. With this expertise, we present products that are fun, entertaining, and vibrant. We are modern and educational and strive to always emphasize the importance of first experiences. We connect to the needs of busy parents and aim to enrich the time spent with their children. Our goal is to make children - as well as their parents happy!