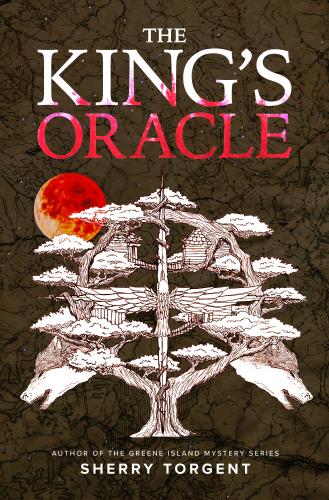 The King's Oracle
Paperback

* Individual store prices may vary.
Description
The Great Destruction has left the Kingdom of Ferran devastated and divided.

The people of the eagle--the Alrenians--have sought safety in the trees, while the people of the wolf--the Uluns--struggle to survive on the toxic ground. But as resources grow scarcer, both factions must face their impending ruin.

When Wynter, a lowly Alrenian transporter, becomes entangled in a kidnapping scheme, she lands right in the hands of the enemy--the heir to the Ulun crown, Gideon. Driven by an obscure oracle of a past king, Gideon is desperate to save his people, and Wynter is just the pawn he needs in his quest to find Isidor, the land prophesied to be untouched by the Great Destruction.

As their worlds collide, Gideon and Wynter must decide whether they will continue on the destructive paths of their predecessors or embrace a destiny of unity. What follows is a quest more dangerous than either of them could imagine.

Blue Ink Press, 9781948449069, 338pp.
Publication Date: June 16, 2020