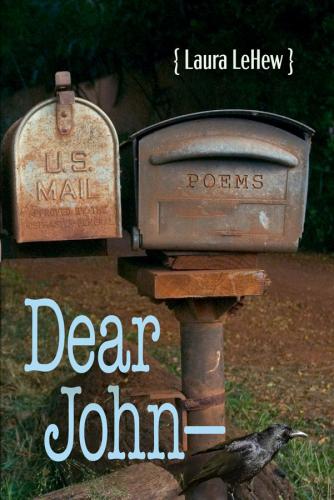 Dear John-
Paperback

* Individual store prices may vary.
Description
Dear John- is a collection of poems that investigate and explore the multi-facets of love by using diverse points of view to reveal romantic love, loving friendships, and love that is complicated. The namesake poem for which this book was conceived, the final poem, "Dear John-," is an epistolary poem in multiple stanzas ultimately on which the theme of this book is derived. "what happens between the notes // is the living."
"As a veteran, who deployed to Iraq, I know what it's like to place hope in a letter, not knowing what awaits me on the other side. LeHew addresses the unknowing with remarkable honesty, courage, and wisdom."
-Kristine Iredale, poet, veteran, kick-ass baker
"Laura LeHew pulls at her scabs with grace, wit, and poetic honesty. Keep this one close by because it is worth reading several times."
-Christopher J. Jarmick, writer, poet and owner of BookTree in Kirkland, Washington
"The evocative language along with the monosyllabic words bring to life a collage of grief, desire, loss, sexuality, and repression. Line after line a new secret is revealed.... LeHew's poetry is stunning, clear and melodic."
-Ra l S nchez, author of All Our Brown-Skinned Angelsand 2019-2021 City of Redmond Poet Laureate
Poetry Box Select, 9781948461931, 102pp.
Publication Date: November 15, 2021