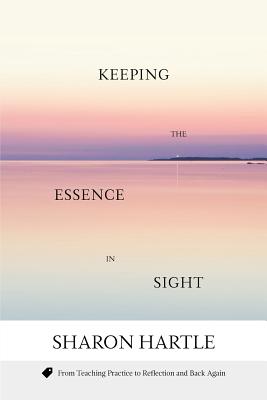 Keeping the Essence in Sight (Paperback)
From Teaching Practice to Reflection and Back Again
Alphabet Publishing, 9781948492089, 116pp.
Publication Date: July 6, 2018
* Individual store prices may vary.
Description
Keeping the Essence in Sight is an invitation to become a better teacher. To remember the essence of teaching, why we go into the classroom in the first place: To teach our students to communicate in the English language. We don't become teachers so that we can grade tests, or fulfill national educational plans, or deal with difficult students, although teachers do all those things and more. We become teachers because we love teaching and we love our students.
The book is based on Sharon Hartle's renowned blog comprised of reflections on her teaching experience, and organized into four sections: Learning, Teaching, Testing, and Professional Development. Within each section she addresses key questions in ELT, such as:
How can we motivate learners to want to learn and develop learner autonomy?
What are the best ways to integrate technology into my lessons? Should we think about blended teaching instead of blended learning?
Can we improve our teaching and our assessment if we change our model of English?
What are some east and accessible ways to do professional development?
And most importantly, how can we be better teachers.
As she shares her practical and accessible thoughts grounded in practice and observation, Hartle never loses track of the reader. Discussion questions ask you to reflect on your own experiences and address these key issues for yourself, then apply your ideas to the classroom. So, don't be shy. Dive in
Reviews
Sharon draws on her vast teaching experience to offer insightful reflections on questions many teachers grapple with but may not feel comfortable discussing...A valuable addition to any teacher's book collection. -Elizabeth Gregson, University of Trento
I recommend Keeping the Essence in Sight as a basis for stimulating reflection and discussion during teacher training and professional development courses. Sharon's writing is down to earth and her sense of humour shines through on every page, making the book an entertaining read for any English language teacher. -Anne Parry, English Language Consultant
or
Not Currently Available for Direct Purchase