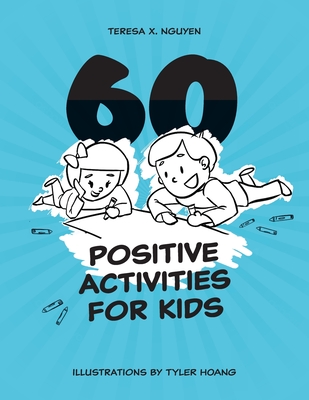 60 Positive Activities for Kids
Paperback

* Individual store prices may vary.
Description
How can we help kids enjoy learning more?
This book sets out to do just that with 60 positive activities, each page a hand-drawn illustration and a prompt for writing, discussion, drawing or all of the above. Students will love the open-ended questions, the fun drawings, and the opportunity to draw, color, write, or sketch.
Yet these positive classroom activities have a serious purpose: building resilience, grit, and mindfulness. When kids get caught in a negative cycle of frustration and anxiety, they don't learn or retain information as well The prompts in this book are designed to help free students from this negativity, build self-understanding, create compassion, and help them love to learn.
Students will be:
Sharing a funny joke
Thinking about a past achievement
Designing a new holiday
Remembering a happy day
and more...
Highly adaptable and flexible, these exercises are make great stress-busters, brain-breaks, warmers, fillers, or fast-finisher activities.
Easy to fit into a primary-school classroom, after-school program, preschool, nursery school, kindergarten, or even homeschooling situation.
Alphabet Publishing, 9781948492249, 74pp.
Publication Date: December 30, 2018