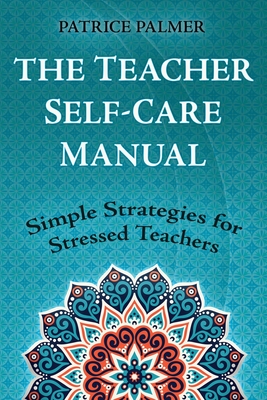 The Teacher Self-Care Manual
Simple Strategies for Stressed Teachers
Paperback

* Individual store prices may vary.
Description
Self-care smarter, not harder with this simple guide to teacher self care from expert teacher and trainer Patrice Palmer.
Teachers can't be all-wise, all-knowing, all-caring, and always positive all the time in the classroom. We can't go home and prepare 5 lessons a day, grade 50 quizzes, record a video of highlights from class, fill out student progress reports, and then cut out holidays shapes for the bulletin boards. Not every day, even though we'd like to.
It is only recently that we've realized that many of our expectations for teachers are just not healthy We can't be everything and everyone to all our students, all the time, much as we wish we could. But so many teacher self-care books encourage you to do even more Now you have to find time for journaling, yoga, coffee dates, and more. Plus you feel guilty the whole time, because you're not planning lessons or buying pencils to give your students before their big exam Friday
The Teacher Self-Care Manual: Simple Self-Care Strategies for Stressed Teachers by Patrice Palmer provides simple, easy-to-apply strategies that will help you take care of yourself. Patrice leads you through simple processes, concise process of identifying and changing the mindsets and beliefs that lead you to harmful habits.
And Palmer knows what she's talking about, . In the book she shares her own story of burnout and then return to the classroom. She's also worked with some of the top names in self-care and put their wisdom in this book.
Alphabet Publishing, 9781948492317, 64pp.
Publication Date: October 15, 2019