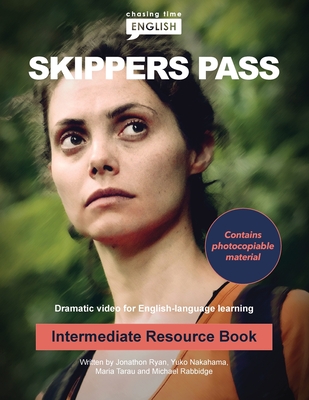 Skippers Pass (Paperback)
Alphabet Publishing, 9781948492362, 102pp.
Publication Date: October 8, 2019
* Individual store prices may vary.
Description
Skippers Pass is a groundbreaking international collaboration between a team of award-winning film makers and experienced applied linguists and English-language teachers. This resource book contains photocopiable student pages in 28 lessons (4 units, 7 sections) as well as detailed teacher notes. and other photocopiable resources.
The lessons are designed for flexible use across skills-based lessons and can work in the classroom, in one-on-one, tutoring, or as a self-study resource.
The book accompanies of a 4-episode video drama (available free online), a student and classroom-appropriate ghost story about a hiker in the rugged landscape of New Zealand. When she accepts a mysterious woman's invitation to go to a swimming hole, her life becomes a nightmare. Can she ever escape?
Each of the four units (corresponding to a different episode), contains 7 lessons:
Preview (activating schema)
Language Preview (pre-teaching vocab)
Language Focus (vocab, fixed expressions, and comprehension)
Discussion (focus on themes and using the target language)
Pragmatics (communication skills)
Drama Activities (roleplays and other activities to practice communicating naturally)
Writing (using language, themes, and communication goals raised in the unit)
or
Not Currently Available for Direct Purchase