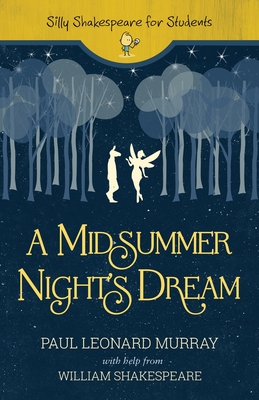 A Midsummer Night's Dream (Paperback)
Alphabet Publishing, 9781948492713, 92pp.
Publication Date: April 1, 2020
* Individual store prices may vary.
Description
"Good evening. Welcome to the show/Midsummer Night's Dream, I'm sure you all know?/It's a famous work by Will the Bard/But his language can be kind of hard/So this evening we will do our best/To simplify old William's text./As you can hear, we'll speak in rhyme/And cut two hours off the running time." Act I: Prologue
The Silly Shakespeare for Students edition of Shakespeare's A Midsummer Night's Dream simplifies the famous play without dumbing it down. It's perfect for introducing students to the Bard and helping English Language Learners practice speaking and oracy skills while grappling with the classics. Author Paul Leonard Murray, director of the Belgrade English Language Theater, has cut the play down to an hour or so and made the language more accessible. But he's kept all the funny parts Not only that, the whole thing is written in rhyming couplets.
Production notes and a summary of the play make putting on Shakespeare easy and fun, even if you've never done drama in class before Looking for something different for drama club, student theater, or speaking class? Want to spice up your literature or reading class and give students a new appreciation for Shakespeare? This is the series for you.