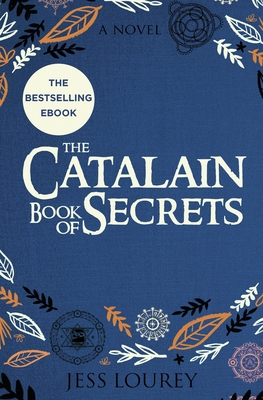 The Catalain Book of Secrets (Paperback)
Toadhouse Books, 9781948584081, 346pp.
Publication Date: June 3, 2018
* Individual store prices may vary.
Description
"Think Alice Hoffman...spell-binding " ―Midwest Book Review
#1 Bestseller in Magical Realism
#1 Bestseller in Alchemy
#2 Bestseller in Sagas
Faith Falls is a snug little Minnesota town constructed over a mystery, a place where the most impressive building is a gorgeous Queen Anne with turrets, cantilevered gables, and a wraparound porch. In a concealed room beneath the Queen Anne's twisting stairs lies the Book of Secrets, the repository of the wisdom the Catalain women have gathered since the beginning of time.
Ursula Catalain, current keeper of the Book of Secrets, is content to concoct spells in her garden cottage until the ghost of the man she murdered appears at her door in a new form―that of a wickedly sexy bluesman. His return pulls Jasmine, Ursula's daughter, back into the fold. Once the most powerful of the Catalains, Jasmine foreswore her gift and her family to bury a shameful secret.
But the bluesman's true target is beautiful Katrine, Ursula's youngest. She fled all the way to London to escape her Catalain gift. When the sinister, seductive magic of the bluesman lures her home, the clashing Catalain women must band together or lose themselves forever.
BONUS Includes exquisitely-illustrated pages from the ancient Book of Secrets.
Told in a majestic mosaic of strong women's voices, The Catalain Book of Secrets weaves together alchemy, hope, tragedy, and true love to spin a tale in the style of Garden Spells, A Discovery of Witches, and Practical Magic. This lush, intoxicating page-turner will wrap you in its spell, fill you with hope and passion, and lead you to your own magic. Read this bestseller today
"Life-affirming, thought-provoking, heart-warming, it's one of those books which―if you happen to read it exactly when you need to―will heal your wounds as you turn the pages." ―Catriona McPherson, Agatha, Anthony, Macavity, and Bruce Alexander-winning author
"Prolific mystery writer Lourey tells of a matriarchal clan of witches joining forces against age-old evil...The novel is tightly plotted, and Lourey shines when depicting relationships―romantic ones as well as tangled links between Catalains." ―Kirkus Reviews
"Lourey expertly concocts a Gothic fusion of long-held secrets, melancholy, and resolve...Exquisitely written in naturally flowing, expressive language, the book delves into the special relationships between sisters, and mothers and daughters." ―Publishers Weekly