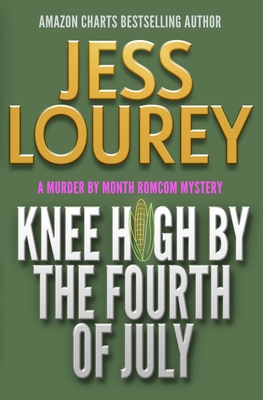 Knee High by the Fourth of July
A Romcom Mystery
Paperback

* Individual store prices may vary.
Description
* Finalist for The Lefty Award for Best Humorous Mystery
*Chosen as a Killer Book by the Independent Mystery Booksellers Association
What's so wrong with admiring from a distance?
Mira's quirky attraction to Chief Wenonga, a well-muscled fiberglass statue, might be a safer love pursuit than online dating. But when the 23-foot Chief goes missing and a human corpse is found at his cement base, Mira's not the only Battle Lake citizen to be crushed.
Things get impossibly worse when her second-biggest hunk, organic gardening god Johnny Leeson, disappears and the police think she's involved. With her luck with men running out and the cops closing in, Mira has no choice but to roll up her sleeves and start investigating.
But is she trailing a statue-thief, a kidnapper, or a cold-blooded killer?
" A] delightful romp "―Fergus Falls Journal
"Lourey's rollicking good cozy planted me in the heat of a Minnesota summer for a laugh-out-loud mystery ride."―Leann Sweeney, author of the Yellow Rose Mystery Series
Toadhouse Books, 9781948584203, 230pp.
Publication Date: July 9, 2018