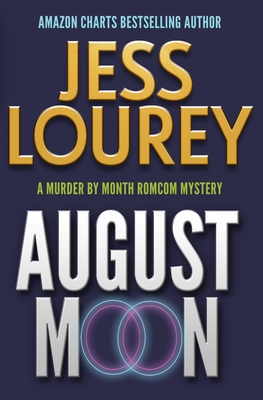 August Moon (Paperback)
Toadhouse Books, 9781948584234, 264pp.
Publication Date: July 5, 2018
Other Editions of This Title:
Paperback (6/8/2008)
* Individual store prices may vary.
Description
" H]ilarious, fast paced, and madcap "―Booklist (starred review)

Furious after being stood up by local hottie Johnny Leeson, Mira decides to abandon Battle Lake, Minnesota, where the women are churchgoers, the men like to hunt, and the body count is above average. But when a cheerleader bites the dust, Mira is called back to the town that has done her wrong.

She begins investigating the New Millennium Bible Camp, a disturbing place with a Stepford Wives-meets-Hee Haw vibe. She wants desperately to ditch Battle Lake, but before she does, Mira is hell-bent on confronting her own demons to catch a killer.
August Moon is perfect for readers who love to escape into the humorous mysteries of Janet Evanovich, Denise Grover Swank, Stephanie Bond, and Chelsea Field. The publication order of the Mira James mysteries is listed below, but the books can be read in any order; each novel stands alone. Get them all today
May Day
June Bug
Knee High by the Fourth of July
August Moon
September Mourn
October Fest
November Hunt
December Dread
January Thaw
February Fever
April Fools
Or, if you love to sink into a satisfying binge read, check out the bundles
Mira James Mysteries Summer Bundle, Books 1-4 (May, June, July, and August)
Mira James Mysteries Fall Bundle, Books 5-7 (September, October, November)
Mira James Mysteries Winter Bundle, Books 8-10 (December, January, February)
PRAISE FOR AUGUST MOON
"A refreshingly strong heroine steps into the role of detective in this scorching summer mystery." ―Seattle Press Online
"Hilarious, wonderfully funny cozy."―CrimeSpree Magazine

"Entertaining."―Library Journal (starred review)

"Another amusing tale set in the town full of over-the-top zanies who've endeared themselves to the engaging Mira."―Kirkus Reviews

"A fun, fast-paced mystery with a heroine readers will enjoy."―The Mystery Reader

"Lourey has a gift for creating terrific characters. Her sly and witty take on small town USA is a sweet summer treat. Pull up a lawn chair, pour yourself a glass of lemonade, and enjoy."―Denise Swanson, author of The Scumble River Mystery series