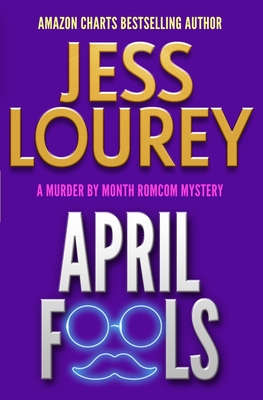 April Fools
A Romcom Mystery
Paperback

* Individual store prices may vary.
Description
★ "I laughed, gasped, and cried (all out loud)." ―Catriona McPherson, author of Scot and Soda
Librarian and aspiring PI Mira James has stumbled across one dead body a month since moving to Battle Lake, Minnesota, and she'd give her left foot to break that streak this April. Things aren't looking good when a local vanishes and Mira discovers across a shocking note that suggests her father-dead for ten years-is connected to the disappearance.
To make matters worse, chiseled police chief Gary Wohnt is scrutinizing her every move, aching to finally put her behind bars or in bed. And the cherry on this crap sundae? Mira discovers that her sexy Adonis boyfriend, Johnny, is planning a surprise for her. Problem is, she doesn't know if it's a marriage proposal or an intervention.
As Mrs. Berns and Mira take on their final case together, Mira discovers it's more personal than she could have imagined, and that she holds not only the life of the kidnapped girl but the fate of all Battle Lake in her hands.
★ Jess Lourey named to Book Riot's "10 Funny Mystery Authors Like Janet Evanovich" list
★ "I read this out of order. It made no difference and I absolutely loved it...this is a fast-paced page turner." ―Jane B. (NetGalley)
★ "What a fun, cheeky, cleverly-plotted book This is well-constructed and kept me interested throughout. I'm not the typical 'mystery reader' but...I was very glad I gave it a chance. Recommend " ―Jenna H. (NetGalley)
Toadhouse Books, 9781948584821, 316pp.
Publication Date: April 1, 2019