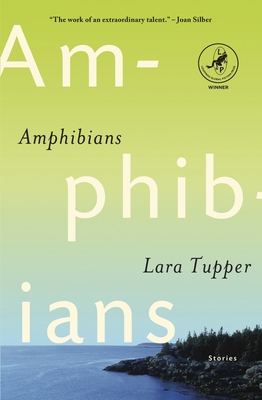 Amphibians (Paperback)
Leapfrog Press, 9781948585125, 170pp.
Publication Date: March 15, 2021
* Individual store prices may vary.
Description
Amphibians invites further contemplation of female physicality--what it means to reside in a female form. An amphibious aircraft crashes in Maine, a young girl skinny-dips with her elders, a distraught cruise ship dancer boards a water taxi in Grenada, and travelers to Dubai and Abu Dhabi long for familiar oceans; back in New England, small-town artists try to smudge out their tedium with seaside transgressions. Amphibians celebrates home in a cross-cultural way, and the sensation of feeling not quite right in one's own skin, on land and near water, at home and abroad.
About the Author
Lara Tupper is the author of Off Island, a novel inspired by Paul Gauguin's strange marriage (Encircle, January 2020), and A Thousand and One Nights (Harcourt, 2007, and Untreed Reads, 2015), an autobiographical novel about singers at sea. Her prose was runner-up for the 2019 Nicholas Schaffner Award for Music in Literature and has appeared in Six-Word Memoirs on Love and Heartbreak (Harper Perennial), The Believer, Nowhere Magazine, The Ghost Story, Dogwood Journal, Epiphany, Zone 3 and other literary magazines. A graduate of the MFA Program for Writers at Warren Wilson College, she taught at Rutgers University for many years and now presents writing workshops and retreats in Massachusetts. She is also a jazz vocalist; her latest album is This Dance.