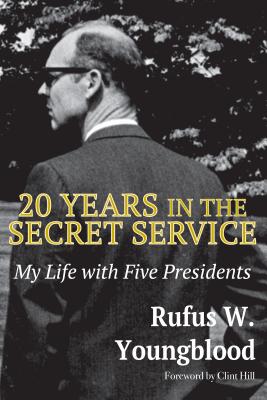 20 Years in the Secret Service (Hardcover)
My Life with Five Presidents
Fideli Publishing, 9781948638999, 288pp.
Publication Date: September 24, 2018
* Individual store prices may vary.
Description
When shots rang out in Dallas on November 22, 1963, U.S. Secret Service Agent Rufus W. Youngblood immediately lunged over the seat of the vice president's car and bravely used his body to shield Vice President Lyndon B. Johnson. Faced with the unknown, Youngblood maintained this protective position as they sped toward Parkland Hospital. Throughout that fateful day, he vigilantly remained by LBJ's side to ensure his safety. This candid memoir includes Youngblood's first-hand account of the Kennedy assassination and its aftermath, as well as highlights from his twenty-year career in the Secret Service during which he protected Presidents Truman, Eisenhower, Kennedy, Johnson, and Nixon. Readers will enjoy Youngblood's behind-the-scenes look at some of the most pivotal events in U.S. history, humorous anecdotes, and descriptions of the complexities, risks, and constant tensions involved in protecting America's chief executive. A unique and comprehensive collection of more than one hundred photographs has been added to illustrate this agent's amazing story.
About the Author
Rufus Wayne Youngblood is best known as the U.S. Secret Service agent who shielded Vice President Johnson during the tragic Kennedy assassination. Born in Macon, Georgia, in 1924, he was raised in Atlanta and enlisted in the U.S. Army Air Force shortly after the Pearl Harbor attack. During World War II, he flew in some of the Eighth Air Force's earliest combat missions. After graduating from the Georgia Institute of Technology with an industrial engineering degree, he joined the Secret Service in 1951 and protected Presidents Truman, Eisenhower, Kennedy, Johnson, and Nixon during his 20-year tenure. He retired in 1971 as the agency's deputy director. He penned his memoir 20 Years in the Secret Service: My Life with Five Presidents, before returning to Georgia, where he resided with Peggy, his wife of 53 years, and his family until his death in 1996.