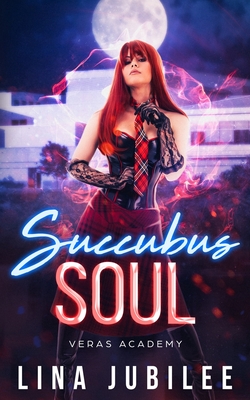 Succubus Soul (Paperback)
Veras Academy
Caleo Press, 9781948661546, 256pp.
Publication Date: October 6, 2019
* Individual store prices may vary.
Description
Blessed with the power to protect. A princess born to two worlds. But despite being the star pupil at Veras Academy for superpowered young adults, all she wants is to be "normal."Bryony Haddix is the heir to the Nelian throne, but the world of elves from which one of her fathers hails is a strange, mystical place, and Bryony is much more comfortable at Veras Academy on Earth, home to the rest of her family. Born a Natch with superhuman abilities, she's called on to protect and defend Earth's Natches from prejudice so that they may flourish on a once-doomed Planet Earth.Now that she's come of age, Bryony vows to live as ordinary a life as possible, despite the weight placed on her shoulders. That also means that unlike her mother and her elven princess aunt, she's certainly never going to fall in love with more than one man. If only her parents didn't expect her to pick a husband from among the three fetching exchange student Natch princes who just transferred. If only she could stop herself from succumbing to the magnetic allure of her rival for valedictorian/best friend. If only she didn't start to think that maybe loving more than one man did run in the family, after all...Succubus Soul is a standalone romance set in the world of Succubus Sirens. This academy book takes place twenty years after Succubus Heart but stands on its own. Suited for fans of racy reads, 18+.Fans of speculative fiction fantasy and paranormal romances from Avery Song, Ava Mason, Mila Young, Meg Xuemei X, Jasmine Walt, and Emma Stark will love this superpowers-meets-elven-high-fantasy love story.