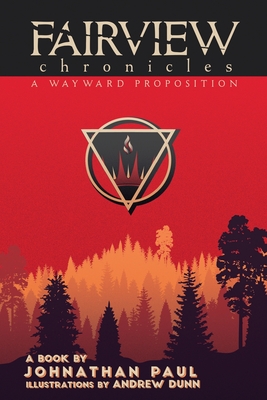 Fairview Chronicles
A Wayward Proposition
Paperback

* Individual store prices may vary.
Description
"Good boy, Mr. Covington," an ominous, disembodied voice calls out from the darkness of the woods. After hearing the voice Randall comes to his senses and feels his hand gripping tightly to a knife, a knife buried in the back of a man dressed in black. With chaos and anxiety we begin the journey of Book One of Johnathan Paul's mystical fantasy series known as Fairview Chronicles. Mixing dark fantasy with sci-fi and a pinch of cosmic horror we are introduced to the world of Fairview and the exploits of the disgraced history professor Randall Covington. Randall travels to Fairview with one goal in mind, to find redemption. As he arrives he finds that there are otherworldly forces at work, and he may find redemption, but at the cost of his life.
Madville Publishing, 9781948692106, 216pp.
Publication Date: December 31, 2019