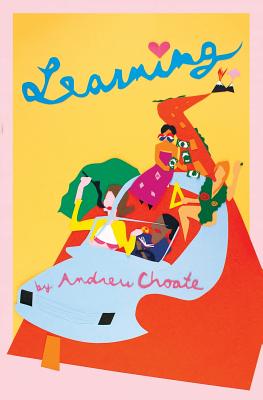 Learning
Paperback

* Individual store prices may vary.
Description
"Andrew Choate's Learning is a dazzling testament to remaining forever a student in the for-profit racket known as life, particularly the university of hard knocks. Free of hierarchical notions about where or from whom one gets an education, Choate gleans knowledge from disparate sources including his 8th-grade girlfriend, the Viennese poet Friederike Mayr cker, and an issue of the New Yorker that he read to his father, who was struggling to recover from a violent attack. His father -- a mercurial lover of film and art -- at his most vulnerable provides the aching center to this text but from there it radiates out in beautifully penetrating waves, touching food, music, sex, and all kinds of dark matter. I'm tempted to buy copies of Learning and leave them in every train station and cafe I pass through, so that any wandering student can chance upon these stunning and wise lessons."
-Margaret Wappler, author of Neon Green
Civil Coping Mechanisms, 9781948700092, 168pp.
Publication Date: September 10, 2018