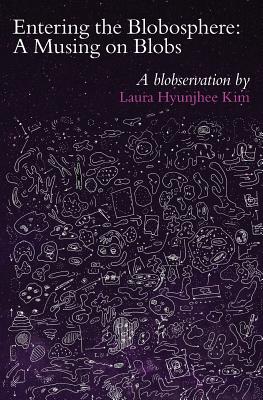 Entering the Blobosphere
A Musing on Blobs
Paperback

* Individual store prices may vary.
Description
Entering the Blobosphere: A Musing on Blobs boldly suggests blobs are the unsung, yet integral link in our language to build upon and describe ideas, culture, and knowledge. The common perspective of the blob is an amorphous form with an otherwise gooey texture, however, this is a gross undermining of the power of language and the vivacity of blobs. Fueled by the speculative ideology of blobs as both a theory and a practice, Kim illustrates the moldable and transcendent use of "blob" as a lens to understand the spaces lurking between life and art. Blobs aren't solely a physical form. But what is a blob if not just a physical thing?
The simple answer is: everything. Here's why.
Blobservations are observations that involve the total range of social possibility for floral, faunal, mineral and psychic interaction. I'm swooning over Laura Hyunjhee Kim's intercorporeal, syncretic genius. Here is an emergent philosophical treatise of great magnitude. Here is a provocation inextricably linked to terrestrial experiences in the 21st century while merging all space time conundrums and challenges. Blobs are polysemous thought bubbles that integrate ethics, affects and ecology. An insurgency on legacy thinking, Kim's cognitive maneuvers signal a paradigm shift of vast magnitude. Consciousness becomes exponentially nuanced and responsive under the tutelage of blobs. Henceforth, engulfed by blobs, sentience will thrive.
- Brenda Iijima, Author of Remembering Animals
Civil Coping Mechanisms, 9781948700184, 100pp.
Publication Date: June 17, 2019