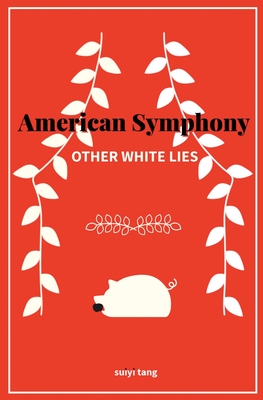 American Symphony (Paperback)
Other White Lies
Civil Coping Mechanisms, 9781948700986, 174pp.
Publication Date: October 7, 2019
Other Editions of This Title:
Paperback (9/23/2019)
* Individual store prices may vary.
Description
American Symphony is a portrait of a portrait, a mirror's reflection of someone that's gone missing, a speculative memoir that takes cues and challenges from works by Kathy Acker, Theresa Hak Kyung Cha, and Jenny Zhang. S has made it her duty to be the editor, piecing together how had disappeared, picking apart the words that had left behind in hopes of discovering what went wrong. Through a captivating assemblage of literary pieces, S solves the puzzle, inadvertently creating an impression of what people remember most of the missing and the dead. Melancholic and bravely honest, Suiyi Tang has achieved something thought to be impossible, taking linguistic fortitude and bending it into a new shape, achieving new emotional heights.
American Symphony: Other White Lies is an existential travelogue that reminds me just how much the hyper-conscious 21st-century self sometimes longs for abandonment; if only we could unshackle ourselves from the conditions of our era, our origins, even our memories. Tang's prose is at once futuristic yet nostalgic, deeply interior yet fantastical, and freely associative in search of its own set of truths. The worlds Tang has built linger, and their insistent weight is sure to incite revelations big and small.
- Grace Shuyi Liew, author of Careen