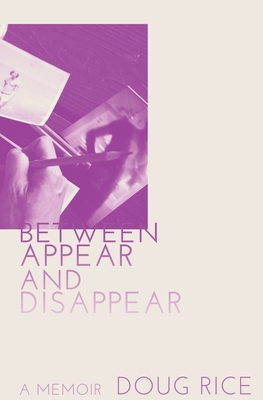 Between Appear and Disappear
Paperback

* Individual store prices may vary.
Description
Some memories are transformed into myths at the very moment that they are remembered. Stories are told for those who have vanished, for the loves that have been lost. Language is borne out of this absence.
In spare yet luminous prose, Between Appear and Disappear is a lyrical love story of Mai and Doug, and of the way that memoir is turned into myth.
"An unforgettable and perfect book."
-Lidia Yuknavitch, author of The Book of Joan
In Japan, the concept of ma (間) - literally "the gap", "the space", or the interval that glues one space to another, people, people to objects, and even what we are as human being's - predominates how we live, who we are, and how we interact with things around us. In Doug Rice's Between Appear and Disappear, this concept appears again and again: the muted space between Mai and "Doug", the tension between photographs and texts, fiction and nonfiction, meditation and action. What is this book - is this a philosophical book on loss and time? A book about aesthetics of photography? A love story? A memoir? A book of photographs with texts, or a narrative with photographs? But this is what is apparent: the world in this hybrid book is the in-between ma, where what is visible and invisible, knowable and unknowable, what is uttered and what isn't uttered, gentleness and terribleness, mythic and mundane, all come together to show us, through Rice's exacting words, a new way of looking at this world that is both cruel and beautiful. This is a terrifying book to read - illuminating, wise, philosophical, and, at the end, devastating.
-Mariko Nagai, author of Irradiated Cities
Civil Coping Mechanisms, 9781948700993, 110pp.
Publication Date: October 7, 2019