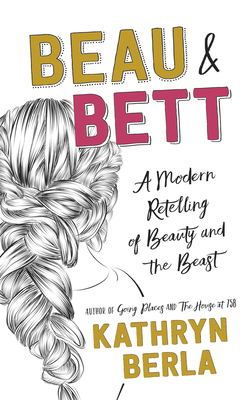 Beau and Bett (Paperback)
Amberjack Publishing, 9781948705448, 256pp.
Publication Date: July 16, 2019
* Individual store prices may vary.
Description
Beau LeFrancois' mother never saw the accident coming, and she certainly never imagined the problems that come with wrecking Bett Diaz's luxury SUV. Fortunately, no one was hurt but the car needs extensive repairs, and she also must pay for the damage to the other car. The problem is, the LeFrancois family is going bare—unable to even afford car insurance.
Beau volunteers to work off the debt at the Diaz Ranch. What he isn't prepared for is Bett Diaz. Bett is known as 'The Beast' at their school because of her bad temper, Beau approaches the job with caution and vows to stay away from the boss's daughter. However, Bett has other plans—bored and friendless, she finds excuses to shadow Beau whenever he's at the ranch. After hours spent in her company, Beau learns the secrets behind Bett's tough exterior and finds himself falling for her. That is, until he catches Bett in a lie.
About the Author
Kathryn Berla likes to write in a variety of genres including light fantasy, contemporary literary fiction, and even horror. She is the author of the young adult novels: 12 Hours in Paradise, Dream Me, The House at 758, and Going Places. The Kitty Committee is her first novel written for adult readers.

Kathryn grew up in India, Syria, Europe, and Africa. Her love for experiencing new cultures runs deep, and she gives into it whenever she can. She has been an avid movie buff since childhood, and often sees the movie in her head before she writes the book.
Kathryn graduated from the University of California in Berkeley with a degree in English. She lives in the San Francisco Bay Area.