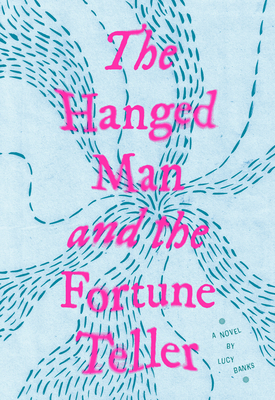 The Hanged Man and the Fortune Teller (Hardcover)
Amberjack Publishing, 9781948705547, 256pp.
Publication Date: September 17, 2019
Other Editions of This Title:
MP3 CD (10/22/2019)
Compact Disc (10/22/2019)
* Individual store prices may vary.
Description
London, 2017. A long-dead ghost—nameless, all but formless, trapped beyond both the living and the afterlife—drifts through time in search of himself. What happened to him? To the love of his life? His memories slip away like the tide, tantalizingly close but always receding. His lost world of steam, family, and horrific tragedy comes to him in flickers and gasps. But decades—the steam age, the war years, the age of counterculture—soon melt and disappear, consumed by a strange, hungry world of electricity and isolation. As more of him slips away each day, this nameless ghost is shepherded by a fellow spirit, his sole companion in our foreign reality—a circus fortune teller tethered to him by a tragic history of her own. Eerie and atmospheric, The Hanged Man and the Fortune Teller unveils a mystery written in the gaps of memory. With insight and daring, Lucy Banks probes the deepest fears of our age on memory, mortality, and what it means to be human.
About the Author
Growing up in a haunted house, Lucy Banks naturally developed a fascination with the strange, the curious, and the mysterious. She is the author of the Dr. Ribero's Agency of the Supernatural series and co-host of review site The Book Scoop.