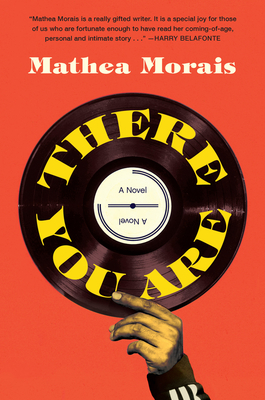 There You Are (Hardcover)
Amberjack Publishing, 9781948705585, 304pp.
Publication Date: October 8, 2019
* Individual store prices may vary.
Description
Octavian Munroe is haunted by the life and death of his older brother in one of the most racially segregated cities in the country. Mina Rose has never quite fit in and wishes she was anything but white. Once lovers, now estranged, they both left St. Louis for fresh starts in the wake of grief and heartbreak. Octavian and Mina travel homeward in the aftermath of Michael Brown's death and the awakening of the Black Lives Matter movement. In search of answers, they seek out the music that once gave their hearts a steady beat and their lives a sense of direction. The record shop where they fell in love as teenagers is closing for good, sparking a desire for closure. This raw, powerful story of love and loss reckons with how fear shapes even the most fleeting collisions between friends, neighbors, and strangers.
About the Author
Mathea Morais grew up in St. Louis and earned a degree in Literature from NYU. She began her career writing about hip hop culture and music for The Source and Trace Urban Magazine. Her work has gone on to appear in The New Engagement, Slush Pile Magazine, Arts & Ideas, and Anti-Heroin Chic. She is the Director of the Noepe Center for Literary Arts on Martha's Vineyard, and has taught creative writing to children and young adults for more than fifteen years.
Praise For There You Are…
"Mathea Morais is a really gifted writer. It is a special joy for those of us who are fortunate enough to have read her coming-of age, personal and intimate story of a time in St. Louis circling the death of Michael Brown." —Harry Belafonte, activist, actor, singer, author