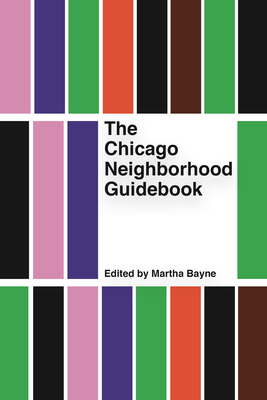 The Chicago Neighborhood Guidebook (Paperback)
Belt Publishing, 9781948742498, 224pp.
Publication Date: September 10, 2019
* Individual store prices may vary.
Description
Chicago is famously a city of neighborhoods. Seventy-seven of them, formally; more than 200 in subjective, ever-changing fact. But what does that actually mean? The Chicago Neighborhood Guidebook, the latest in Belt's series of idiosyncratic city guides (after Cleveland and Detroit), aims to explore community history and identity in a global city through essays, poems, photo essays, and art articulating the lived experience of its residents. Edited by Martha Bayne, the book builds on 2017's critically acclaimed Rust Belt Chicago: An Anthology. What did one pizzeria mean to a boy growing up in Ashburn? How can South Shore encompass so much beauty and so much pain? Where's the best borscht in Ukranian Village? Who's got a handle on the ever-shifting identity of Rogers Park? All this and more in this lyrical, subjective, completely non-comprehensive guide to Chicago. Featuring work by Megan Stielstra, Audrey Petty, Alex Hernandez, Sebasti n Hidalgo, Dmitry Samarov, Ed Marszewski, Lily Be, Jonathan Foiles, and many more.
About the Author
Martha Bayne is a senior editor with Belt Publishing and a Chicago-based freelance writer. Her work has been published in regional and national outlets including Buzzfeed, Eater, the Chicago Reader, the Chicago Reporter, the Baffler, and Puerto Rico's Center for Investigative Journalism. She is the editor of Rust Belt Chicago: An Anthology and Red State Blues: Stories from Midwestern Life on the Left, both published by Belt, and the author of the narrative cookbook Soup & Bread Cookbook: Building Community One Pot at a Time (Agate, 2011).