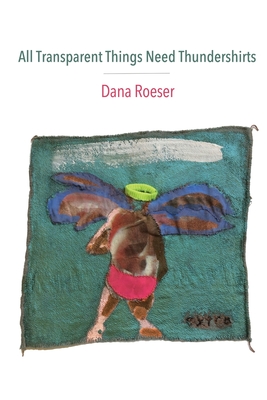 All Transparent Things Need Thundershirts
Paperback

* Individual store prices may vary.
Description
Winner of the Two Sylvias Press Wilder Series Poetry Prize
Dana Roeser's voice--hilarious, tragic, musical, transcendent--announces itself in the title of this collection, and in every line to follow. This is work that is deceptively skilled, written by a poet with a sure hand, a sense of comic timing as well as of the abrupt, stabbing surprise, with an ear for the music of our language and mastery of her poetry's artwork--precisely intricate, finely wrought, and so purely achieved that it becomes as transparent as all things magically invisible but vibrantly animate, echoing and mocking and illuminating the transparencies of this collection's title.) To read this poetry is to appreciate not only the talent of this poet, but to feel renewed in one's faith in poetry itself. How exciting to discover this voice--kind, profane, pure, and honest--and to be moved and changed, amused and reassured, frightened and satisfied and reunited with one's own experiences and one's own lost selves through an encounter with poems made out of authenticity, wit, intelligence, and generosity. --Laura Kasischke
Two Sylvias Press, 9781948767064, 116pp.
Publication Date: September 16, 2019