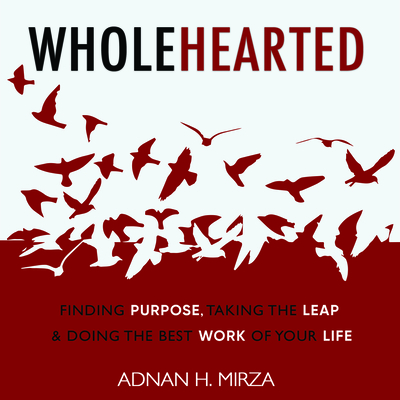 Wholehearted (Paperback)
Finding Purpose, Taking the Leap and Doing the Best Work of Your Life
Lifestyle Entrepreneurs Press, 9781948787895, 115pp.
Publication Date: November 5, 2019
* Individual store prices may vary.
Description
Find Your Purpose, Take the Leap and Do the Best Work of Your Life
Wholehearted comprises a set of eight principles that are at the crossroads of Entrepreneurship, High Performance, and Spirituality - helping the reader discover their own path to finding purpose, taking the leap, and doing the best work of their lives.
Wholehearted is a book about lessons from Adnan H. Mirza's explorative life journey. This compelling book weaves together Adnan's experiences from across five continents, ranging from racing sailplanes across the sky with the best pilots in the world, to his adventures on Wall Street with legendary traders, to his journeys into the intriguing world of healthcare and life sciences.
You will learn how to hear the call of your true purpose, eliminate noise and distractions, and take consistent action without attachment to the outcome. When you live and work in a wholehearted fashion there is no finish line. Win or lose, everyone gets what they want. Let your intentions equal greater results and inspire those around you by taking the leap and doing the best work of your life.