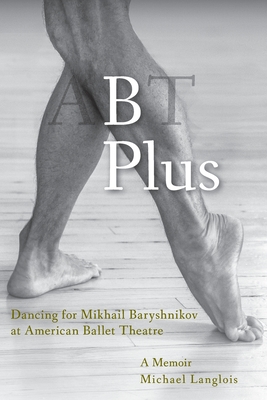 B Plus
Dancing for Mikhail Baryshnikov at American Ballet Theatre: A Memoir
Paperback

* Individual store prices may vary.
Other Editions of This Title:
Hardcover (5/29/2018)
Description
Michael Langlois began studying ballet at the age of ten, convinced it would catapult him from Pop Warner directly into the NFL. Eventually forced to choose between football and ballet, he looked at his less-than-five-foot frame and decided ballet might be a more practical option. He went on to train at the North Carolina School of the Arts and the School of American Ballet in New York before being offered a job at American Ballet Theatre by the foremost dancer of the 20th century: Mikhail Baryshnikov.
B Plus: Dancing for Mikhail Baryshnikov at American Ballet Theatre is an intimate look at the upper echelons of the dance world as it appeared to a young man who made it to the top of his profession only to discover a vast plateau filled with dancers whose talents and ambitions were often superior to his own.
While he struggles to move beyond playing toy soldiers and happy, clueless peasants in ABT's corps de ballet, he wonders what to do about his best friend who is in love with him, how to please his world-famous boss, and just how little you have to eat in a ballet company before anyone notices you.
After sixteen years as a professional, he comes to some important realizations about himself and ballet in general. "What makes ballet so intensely satisfying and beautiful to me," he writes, "is that it is so spare. There are no props. There are no instruments that have to be manipulated. It is just the dancer at that moment, and whoever they are and whatever they are capable of doing exists then and only then."
Epigraph Publishing, 9781948796132, 360pp.
Publication Date: May 29, 2018