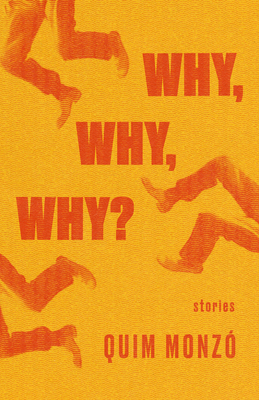 Why, Why, Why?
Paperback

* Individual store prices may vary.
Description
A man tries to teach a stone to speak through sheer force of will. An engaged couple makes a pact to never lie, and their union dissolves immediately. Over the course of a phone call, a man learns that his girlfriend died months ago, and that he's been unknowingly seeing her twin sister. Prince Charming marries Cinderella, but then has an affair with the evil stepsisters. A psychopath's liver explodes after a night of heavy drinking, but instead of killing him, it allows him to be a better drinker.
These, and many more, strange and twisted characters populate the pages of Why, Why, Why?, a delectable brew of dark humor and biting satire on human relationships. In these stories, the characters don't start falling until they know they're off the cliff. By then, rock bottom isn't a long way off. Another stunning entry from Catalan's greatest contemporary writer, Monz 's stories dust themselves off and speed on to their next catastrophe.
Open Letter, 9781948830041, 114pp.
Publication Date: October 15, 2019