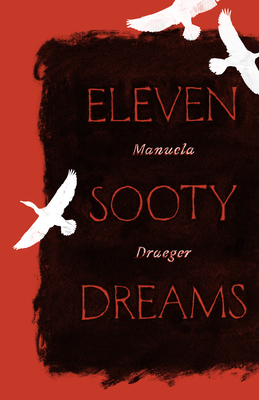 Eleven Sooty Dreams
Paperback

* Individual store prices may vary.
Description
Eleven Sooty Dreams could also have been called Meeting at Bolcho Pride, or Fire Deep Down Below, or Station in the Heart of the Flames, or Granny Holgolde's Stories, or The Liars' Bridge, or Eve of Battle After the Defeat, or Never Without My Embers, or Good-Bye to Death, or Fire Stories, or Terminal Childhoods, or Granny Holgolde's Childish Sickness, or Even the Nursing Home Is in the Line of Fire.
In Manuela Draeger's poetic 'post-exotic' novel, a group of young leftists trapped in a burning building after one year's Bolcho Pride parade plunge back into their childhood memories, trading them with each other as their lives are engulfed in flames. They remember Granny Holgolde's stories of the elephant Marta Ashkarot as she travels through the Bardo, to find her home and be reincarnated again and again. They remember the Soviet folk singer Lyudmila Zykina and her melancholic, simple songs of unspeakable beauty. They remember the half-human birds Granny Holgolde called strange cormorants, the ones who knew how to live in fire, secrecy, and death, and as the flames get higher they hope to become them.
Draeger, a heteronym for the acclaimed French writer Antoine Volodine, and a librarian in a dystopic prison camp, gives post-exoticism an element of tenderness, and a sense of nostalgia for children's tales, that is far less visible in the other authors' works. Eleven Sooty Dreams is her first book written for adults, a moving story of the constancy of brotherly, loving faithfulness.
Open Letter, 9781948830263, 140pp.
Publication Date: February 9, 2021
About the Author
Manuela Draeger is one of French author Antoine Volodine's numerous heteronyms and she therefore belongs to a community of imaginary authors that includes Lutz Bassmann and Elli Kronauer. Since 2002, she has published novels for adolescents. She has one other title available in English translation (In the Time of the Blue Ball) to go along with five Volodine novels in translation and one by Lutz Bassmann. J. T. Mahany is a graduate of the masters program in literary translation studies at the University of Rochester and received his MFA from the University of Arkansas. His translation of Antoine Volodine's Bardo or Not Bardo won the inaugural Albertine Prize in 2017.