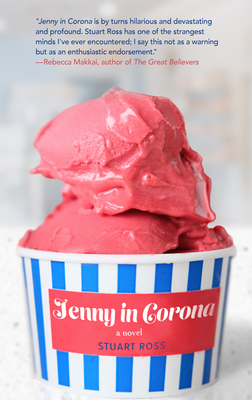 Jenny in Corona (Paperback)
Tortoise Books, 9781948954068, 224pp.
Publication Date: September 10, 2019
* Individual store prices may vary.
Description
Tyrone has a problem. Several problems, in fact: a girlfriend who sleeps around, a boss he's sleeping with, and various types of guilt (Catholic, Jewish, White) he can't live without. Plus, there's his deceased mother, his pill-popping father (who at least shares the good ones), the death metal guitarist who lives in his attic and shreds into the wee morning hours, and the coworker obsessed with the 200 movies Robert De Niro may or may not have filmed between 1974 and 1976. Follow Ty as he muddles through twentysomething life tangled up in Manhattan and Queens, good sex and bad drugs, and the relative merits of Antonioni and Superman II.