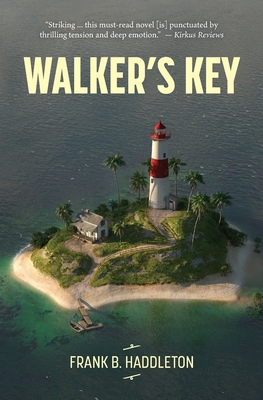 Walker's Key
Paperback

* Individual store prices may vary.
Description
Award-Winning Finalist in the Fiction: LGBTQ category of the 2019 Best Book Awards sponsored by American Book Fest
As dawn breaks on a summer morning in 1900, Darby Walker, owner of a St. Petersburg, Florida, ferry service, sets out to check on his older brother, Tulley, whose lighthouse across Tampa Bay on Walker's Key has gone dark. The recent death of their father, a ship pilot based on Egmont Key, has been declared a suicide, but Darby knows better, and signs point to Tulley as the murderer.
Going back thirty-five years to Darby's birth in Harwich Port, on Cape Cod, Walker's Key explores the bitter sibling rivalry between overly kind, personable Darby and angry, isolated Tulley. While that sibling rivalry unfolds, Darby learns of a sibling rivalry generations earlier in his family, a rivalry that ended in murder. Of pivotal significance is Darby's grandfather, an abolitionist who rescued slaves from a Florida plantation decades earlier and initiated a family tradition of acceptance far broader than the Walker brothers realize when one of them maliciously exposes the other's private encounter.
When we arrive back in 1900, Darby works to figure out who has murdered his father. When he learns the killer's identity, he must find the inner strength to bring the killer to justice while also saving himself.
Onion River Press, 9781949066234, 360pp.
Publication Date: June 4, 2019