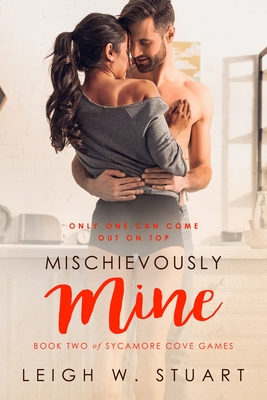 Mischievously Mine (Paperback)
City Owl Press, 9781949090345, 264pp.
Publication Date: May 5, 2019
* Individual store prices may vary.
Description
Only one can come out on top...
Sandra Kelly has a take-no-prisoners policy when reporting the local news--and for getting what she deserves. For instance, first place in the Townsperson of Year contest, and a promotion at the station. Except, one man stands in her way.
Cooper Hall needs to win the upcoming Townsperson contest for reasons of his own--and a certain sexy journalist won't stop him. No prank is too complicated, no scheme too elaborate, and her red lace panties will not distract him. Much.
They signed a peace treaty years ago and swore they'd never speak of the pranks again. But when they both set their eyes on the same prize, their prank war rekindles. This time, they aren't stopping at tighty-whities on flag poles and stuffed tarantulas, either. Love has no place in war, and these two enemies play to win.
"All in all this is a very fun and steamy read. With some laugh out loud moments, it is ideal for a cozy night in front of the fire." - InD'tale Magazine
AUTHOR INTERVIEW
Q: Why do you write?
A: I fell in love with reading when I was six, and every story I've told since then has been a love letter to writing.
Q: What books do you write?
A: I discovered romance novels in my thirties, which seems late in life, but once I was hooked, that was what I wanted to create. Since I can't be too serious for more than a few minutes at a time, romcoms are my saving grace.
SYCAMORE COVE GAMES
THE 12 DARES OF CHRISTMAS (book 1)
MISCHIEVOUSLY MINE (book 2)
Q: Why should readers pick up your books?
A: My biggest hope is that readers have fun, laugh, and swoon until they can't see straight when they pick up my books. The roller-coaster of emotions, the belief that nothing has gone so horribly wrong that love can't fix it, and that warm satisfaction at the happy end are all what I want to give my readers.
Be sure to scroll up and hit that BUY NOW button to discover a world in which pranks and love intermix in playful and sexy romance.