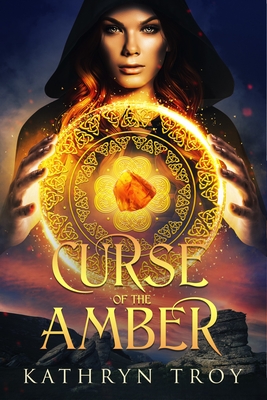 Curse of the Amber (Paperback)
City Owl Press, 9781949090369, 260pp.
Publication Date: May 12, 2019
* Individual store prices may vary.
Description
A curse, a resurrection, and a centuries old witch hell bent on revenge.
Quintus is a dutiful son and soldier, sent to Britannia to improve his marriage prospects and ensure the Druids never rise again. Roman soldiers destroyed the last Druid stronghold in a battle of blood and fire. So, he never expects to be sacrificed to their sacred bog, trapped forever by the gods below.
Two thousand years later, Asenath Hayes discovers the most well-preserved body in history. And the last thing she needs is for him to wake up.
As the young archaeologist delves into Druidic rituals to grasp why Quintus was offered to a Welsh bog and then resurrected, she is forced to complete her research with the "missing" body, dodge her ex-lover and mentor with his own agenda, and keep her gorgeous new houseguest under wraps.
But, smitten with her as he seems, Quintus says he wants to go home.
Asenath is drawn to Quintus by the secrets they share, even if it scares her. As Asenath is pulled deeper into the mysteries of the bog, she must risk everything to keep him from hell's cold grasp as she uncovers forbidden rites, awakened deities, and an attraction that transcends the ages.
AUTHOR INTERVIEW
Q: Why do you write?
A: I write to stop myself from going mad. Really - I can't control any longer how much of my day is taken up by daydreaming, and I have to express that storytelling urge somehow and get those stories down on paper so I can stop dreaming about them. Or at least try to. It's also a way for me to engage with the books that I love so much, to continue to be influenced by great storytellers and push genre writing forward.
Q: What do you write?
A: The easiest way to answer this is to say that I write genre fiction. Fantasy and romance are at the foreground; those are always present in my stories, along with a healthy sense of adventure. My fantasy leans toward darker elements, influenced by my life-long love affair with horror and gothic fiction.
I write about gods and monsters and demons, but I also write about everyday people who have extraordinary things happen to them. I like flawed characters and people with complicated family lives, and I have a warm fuzzy place in my heart for genuinely good male romantic leads. The world needs more white knights.
FROSTBITE
A VISION IN CRIMSON (book 1)
DREAMS OF ICE AND SHADOW (book 2)
STANDALONE NOVELS
Q: Why should readers pick up your books?
A: If you're anything like me, then you read to discover lush new worlds, or new ways of looking at your own world. You read to fall in love, and to root for your favorite characters - even the villains. You fall in love with stories, and they linger with you, because they can be wonderful, romantic, mysterious, heartbreaking, and sinister. Whatever you're in the mood for, there's a book for that, just waiting on a nearby shelf. Or in a crazy writer's head.
Read my fiction for thoughtful, rich worldbuilding, and realistic characters. Fans of Outlander and time-travel romance will find something to enjoy. So will people who get excited by the words "Druid" or "curse" on the back of a book cover. Bottom line - if you're looking for a new adventure and to fall in love along the way, then I'm your gal.
Be sure to scroll up and hit that BUY NOW button to enter a world of time travel, romance, and fantasy