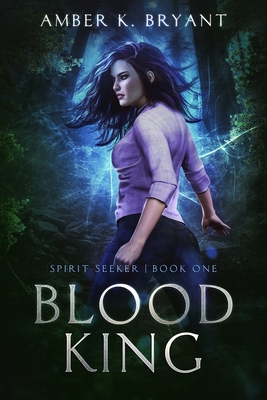 Blood King (Paperback)
City Owl Press, 9781949090390, 228pp.
Publication Date: August 11, 2019
* Individual store prices may vary.
Description
While the Blood King lives, no one is safe.
Sybille Esmond never wanted to inherit her family's weird business: summoning spirits of the undead and guiding them to the afterlife. While it pays the bills, dealing with supernatural monsters comes with colossal risks, including becoming undead herself.
When tall, dark, and undead Elis Tanner, a reformed member of the soulless ever-after, invades Sybille's life, bringing with him a possessive, disembodied ex-wife, those risks get complicated, and those complications become dangerous.
Sybille must aid Elis in confronting his jealous ex while also investigating the Blood King, a beast who refuses to die--by stake or by poison.
After a harrowing possession leaves her burned and bruised, Sybille finds herself drawing closer to the tempting Elis, who may be the only one capable of helping her kill the unkillable. With the Blood King and his legions of undead closing in, she discovers her own life is far from the only thing in jeopardy.
AUTHOR INTERVIEW
Q: Why do you write?
A: Storytelling has shaped culture for millennia. I am honored, in my own tiny way, to be a part of this history. After years spent surrounded by books, both in my personal life and in a professional capacity as a librarian, I began looking at story craft as something I didn't just want to consume but wanted to be able to create. I've always needed some sort of artistic outlet in order to maintain emotional balance. Writing is that outlet for me, and even though writing can be stressful and overwhelming at times, it's immensely gratifying to shape and reshape a sentence until it looks and sounds just as I want it to.
Q: What do you write?
A: I'm a multi-genre writer with a love of all things speculative, including paranormal, sci-fi, and fantasy. I like to challenge myself to write outside my comfort zone, so I've tried my hand at horror and romance too (most of my work has a romantic component, but writing contemporary romance is a thing unto itself ). My current series, Spirit Seeker, takes traditional paranormal tropes, such as the lustful, bloodthirsty vampire, and attempts to turn them on their heads. I gently poke fun at well-worn themes and try to provide genre twists that include both humor and mystery--and romance, of course
Q: Why should readers pick up your books?
A: Whether you love paranormal romance with the passion of 100 swooning vampires, are new to the genre, or even if it's not your jam, you will find something to love in Blood King, book one of the Spirit Seeker series. It offers a fast-paced and engaging story filled with psychics, monsters, and several different kinds of baked treats. If I don't have you laughing, gasping, and holding back tears at some point during its telling, then simply visit one of my main characters, Elis Tanner, for a hypnotherapy session (first visit is free ). Once you've spent five minutes with him, you'll... wait, what was that? You LOVE the story now? Yay
Be sure to scroll up and hit that BUY NOW button to enter a world of action, adventure, and of course, paranormal romance