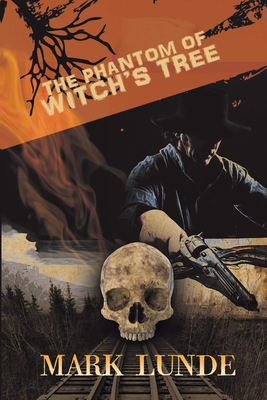 The Phantom of Witch's Tree (Paperback)
Untreed Reads Publishing, 9781949135046, 616pp.
Publication Date: July 24, 2018
Other Editions of This Title:
Hardcover (7/24/2018)
* Individual store prices may vary.
Description
October 1912
Deputy Matt Hargreaves is assigned to serve a warrant miles from home, but a simple mission soon goes tragically wrong, and a father and child lay dead. Consumed with guilt, Hargreaves flees from the carnage and begins a downward spiral leading to gut-wrenching hallucinations and a strange passage through an alternate reality.
At the same time, Jody Simms is transporting a prisoner. As they pass through an abandoned mining site with a grim history, Simms spills a sick fantasy to his prisoner before realizing his now-revealed secret could destroy him. There's only one answer to his dilemma: a loaded pistol in a box under the seat.
Not far away, a train is crossing the badlands. Among the passengers is Rachel Adler, a stubborn young woman who has spent her childhood in an insane asylum. Now, she has fled Montreal high society and is determined to see the Old West. Her precognitive mother has warned Rachel that a demonic force awaits her in the wilderness, and Rachel's rail journey will soon lead her to a devil of a man with a plan of his own.
So begins The Phantom of Witch's Tree, a novel that shatters all the shoot-'em-up conventions of the traditional western as it shifts seamlessly between dark fantasy, horror and the supernatural, unleashing a wild ride through an Old West never before experienced.