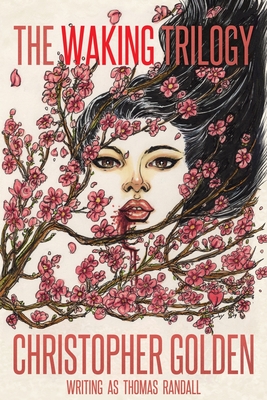 The Waking Trilogy
Paperback

* Individual store prices may vary.
Description
Akane Murakami died for a boy she did not love.
So begins Christopher Golden's terrifying horror trilogy, THE WAKING. Published under the pseudonym Thomas Randall, the first book in the series drew raves and chills from readers and reviewers alike. Featuring a cast of both teenagers and adults, THE WAKING TRILOGY is for all readers who love horror, mystery, suspense, and ancient folklore. A decade after its debut, the trilogy is finally complete in this single volume that includes the first print publication of the final book in the series.
THE WAKING: DREAMS OF THE DEAD
When Kara Harper starts her new school in Japan, she has no idea she's about to confront an ancient evil. But before long, Kara begins to have nightmares, and soon students turn up dead, viciously attacked by someone . . . or something. As Kara makes friends, she learns that there are secrets haunting the student body. Is the spirit of a murdered girl seeking revenge? Or is the killer more ancient and terrifying than an outsider can understand?
THE WAKING: SPIRITS OF THE NOH
Kara is finally starting to fit in at her boarding school in Japan -- after all, nothing bonds you with your classmates like having an ancient demon put a curse on you. Hoping life can go back to normal, Kara joins her friends Sakura and Miho in putting on a play for the Noh drama club. It's the story of the Hannya, a snake demon who inhabits the body of a beautiful woman. But when a few members of the Noh club go missing, Kara fears that the real Hannya has been awakened...
THE WAKING: A WINTER OF GHOSTS
Kara's life has been a whirlwind of terror, as a demon's curse keeps waking ancient, evil creatures to torment her and her friends. When a student goes missing during a visit to a mountain forest, Kara and her friends are sure the curse has struck again. This time, it's a demon of winter, whose power is more chilling than anything they've encountered so far. And then it gets worse: the demon kidnaps Kara's boyfriend, Hachiro, with whom she's just starting to fall in love. Desperate to save him, Kara ventures back into the snowy woods, where dark forces await her...
Yap Books, 9781949140187, 688pp.
Publication Date: October 14, 2019