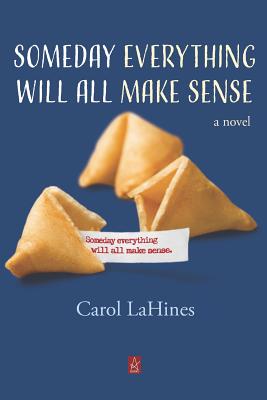 Someday Everything Will All Make Sense
Paperback

* Individual store prices may vary.
Description
"It's rare to find a character like Luther van der Loon who makes such a rich and lasting impression-so vividly wounded, exuberant in characterization. Luther embodies the anxious, angst-ridden neurotic we are afraid we will become, or maybe who we aspire to be. In his grief over his mother's accidental choking vis- -vis death, his obsession with what is the point of life is simultaneously heartbreaking and hilarious. I could read this novel a hundred times and never tire of it." - Amy E. Wallen, Author of When We Were Ghouls: A Memoir of Ghost Stories"An original and very funny novel about a man's obsessive longing and guilt after his mother accidentally chokes on wonton soup. We follow the endearing protagonist through a period of morning, cleverly interwoven with musical theory and an attempt to sue the Chinese take-out restaurant, all brought to a hilarious finale with a last symposium on medieval music." - Sheila Kohler, Author of numerous award-winning novels.
Adelaide Books LLC, 9781949180916, 220pp.
Publication Date: February 4, 2019