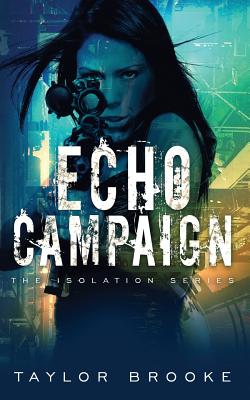 ECHO Campaign (Paperback)
Ninestar Press, LLC, 9781949340495, 278pp.
Publication Date: August 13, 2018
Other Editions of This Title:
Paperback (10/21/2016)
* Individual store prices may vary.
Description
Brooklyn Harper's worst nightmare has become her reality. She has been captured by Isolation.
Trapped in a white-walled labyrinth by Juneau Malloy, Brooklyn is faced with the horrors of Isolation's finest training yet. The skills she learned in Camp Eleven are put to the test during brutal assessments of her physical strength, mental sharpness, combat expertise, and emotional fortitude.
Juneau offers the renegade Omens a deal--sign a contract and hand over their freedom or endure torturous trials day after day. A test of wills surfaces, and if Brooklyn isn't careful, her recklessness could come at a price she isn't willing to pay.
While Brooklyn confronts her worst fears, Julian Matsumoto comes face-to-face with Isolation's biggest secret. The unknown is at his fingertips, a plan is forming behind closed doors, and Julian must choose between a life outside the facility, or a chance to destroy the corporation who stole him and his friends from their lives once and for all.
ECHO Campaign is the second in the Isolation series.